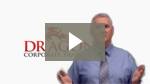 In a meeting with a very respected and experienced business leader recently, I was asked "What do you sell?"
I immediately answered "Something people think they cannot buy – TIME!" It got his attention and for the next 30 minutes or so we had an interesting conversation about how much time and extra efficiency lies untapped within companies and organizations. Let's do some simple math using a saving of just 12 minutes per day;
| | |
| --- | --- |
| 12 minutes x 5 days = 60 minutes. | If an employee saves just 12 minutes a day then that's 1 extra hour per week. |
| 1 hour x 48 weeks = 48 hours. | If an employee saves an hour a week, that's up to 48 extra hours of work per year. Over 1 extra week of work! |
Can you imagine asking your employees to give you one extra working week per year for no extra pay? Well, if those same employees are trained using the methods Dragon Corporate Training uses, we GUARANTEE that they will give you at least one extra working week per year after just a few hours of training and thank you for it!
Whether it's Excel, Team Building, Word, or one of the many other products Dragon Corporate Training can provide to your organization, the efficiency gains are truly astonishing.
Let's go back to that math;
1 week x
5 employees = 5 weeks.
A company of just 5 employees can get an extra 5 weeks of work from it's employees for an investment of just a few hours of training.
1 week x 
500 employees = 500 weeks.
The numbers get scary here – look at the extra efficiency a company of 500 employees gains! Try using your employee number and see the potential in your organization!